Your Child is in Great Hands
A Child's World fosters independence, confidence, critical thinking abilities, and creativity in a warm and welcoming environment. Our hands-on, 'whole child' approach supports each student's unique qualities, and individual learning style for a learning experience that's compelling, effective and fun!
⭐ Experienced Faculty
⭐ Love & Care
⭐ Hands-on Learning
⭐ Innovative Learning
⭐ Engaging Play Areas
⭐ Social and Emotional Support and Wellness
⭐ Offer Free NC Pre-K Program (4 Years Old)
⭐ Before & After School Program (5 to 12 Years Old)
Now offering programs from Toddlers through Pre-Kindergarten. Also, we offer Before & After School Program for children between the ages of 5 to 12 years old. Spots are filling up fast, don't wait! Fill out the form below to book a tour or learn more.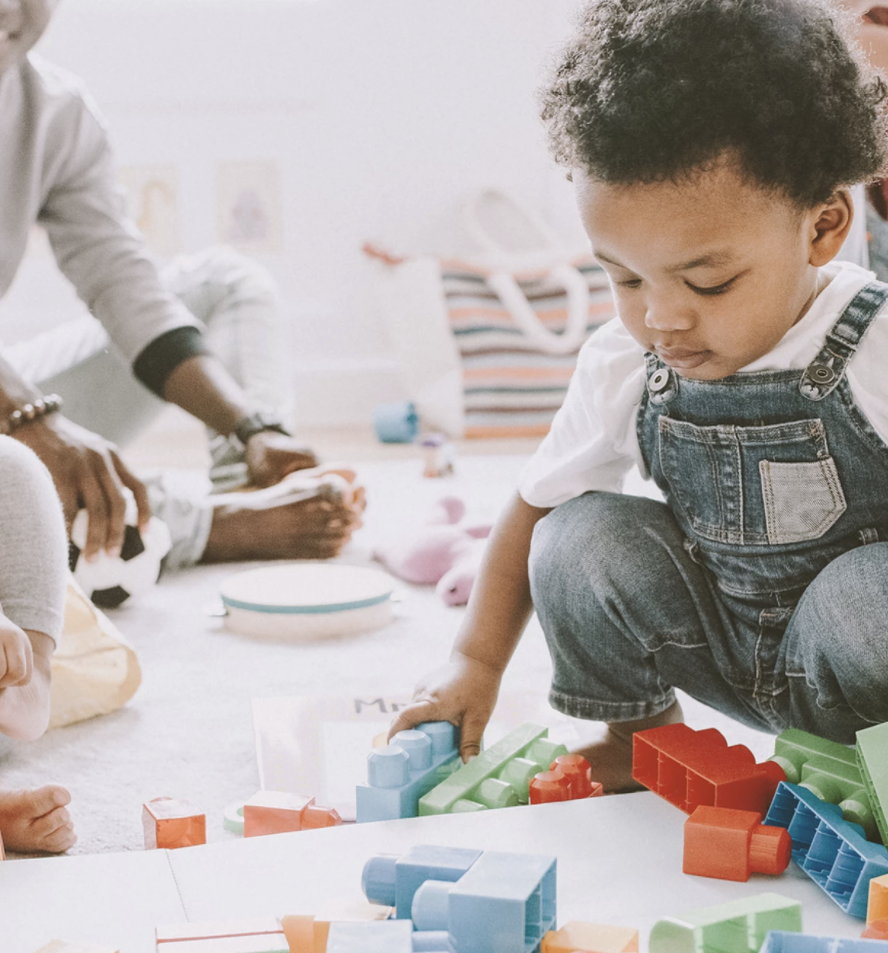 The Director's Message

Thank you for taking the time to learn more about A Child's World. Each day at our school is an exciting new opportunity to enrich the minds of our students, and we hope your child will join us.
A Child's World welcomes students regardless of race, gender, national and ethnic origin, and is non-discriminatory in all our policies.
There are no specific academic entrance requirements; however, we base admission decisions on many factors, especially your child's age and suitability for our program.
Please contact us regarding availability for your child, and to schedule your personal tour of our school. We will be happy to answer your questions and provide additional information about our educational programs.
Kind regards,
Daria Hedrick
Director, A Child's World
Our Philosophy
At A Child's World, we recognize that caring for your child is a privilege. We also recognize that parents have choices with regard to child care. We encourage parents to visit as many facilities as they can before deciding which center best serves their child's interests and needs. We understand that deciding on a childcare facility is one of the most important and stressful decisions that parents need to make. As such, they need to have many choices and, more importantly, complete peace of mind with their ultimate decision.
We accept children from the ages of 12 months through Kindergarten and school children up to the age of twelve years. We are also approved for NC Pre-K. We believe that each child is unique; our programs encourage your child's individuality while offering the many benefits of a group experience. Above all, we believe in providing a safe and happy environment for your child, where he or she enjoys learning.
We constantly assess our strengths and weaknesses in relation to the industry, as well as in relation to our competition. We believe that our program is one of the best in the industry that encourages children to learn as well as one that offers them a competitive edge when they enter the school system.
We are conveniently located opposite Fair Grove Elementary School in Thomasville, North Carolina. We also offer transportation for before and after-school care. This site will enable you to obtain information on this location, but please feel free to contact us with any questions you may have. We highly recommend that you visit us before deciding on your childcare needs. Call today to schedule a tour of our facility!
Famous quotes
"Children are not things to be molded, but are people to be unfolded." — Jess Lair, author
"A person's a person, no matter how small." — Dr. Seuss
Nutrition
We strive to teach children the importance of eating healthy at an early age and the social aspects of sharing a table with friends. We understand how important sharing in good conversations are around the meal table, so we encourage teachers to eat with their children at meals. This is also a wonderful time to introduce new foods and talk about healthy eating habits. We offer breakfast, a hot lunch, and a snack, and we are participants in the USDA Food Program. We are also pleased to offer an iron-fortified formula for toddlers upon request by the parent.
Please see our meal times below:
Breakfast 8:00 AM – 8:30 AM
Lunch 11:00 AM – 12:00 AM
PM Snack 2:00-2:30 PM
School age 3:00 -3:45 PM
Below is a link to the USDA Nondiscrimination Policy for your reference.
Link: USDA Nondiscrimination Statement
Meet the Team
Our teachers are what make every day special for our children. Our teachers are creative, understanding, and passionate. They work with families to create every child's own success story.
+ Heather Vuncannon
+ Joy Gilbreath
Joy Gilbreath
NC Pre-K teacher
Associates Degree in Early Childhood Education
Stanly Community College
+ Daria Hedrick
+ Jackie Doub
Jackie Doub
NC Pre-K teacher
Bachelors in Birth Through Kindergarten, Licensure
Catawba College