Fun & Creativity
Art
We engage your child's imagination and creativity through open-ended art, allowing them to express themselves using a wide variety of mediums.
Music
Children explore the world of music through multicultural instruments, music, singing, and dance.
Movement
Each classroom is arranged to encourage movement, including a large multi-purpose room with toys that encourage gross motor development.
Language
Teacher's use open-ended questions to engage children, increase their vocabulary and encourage language development.
Mathematics
Children learn math skills through play. Each room contains a multitude of math-oriented toys to encourage counting and number conservation.
Outside Play
All children receive at least one hour a day of outside play.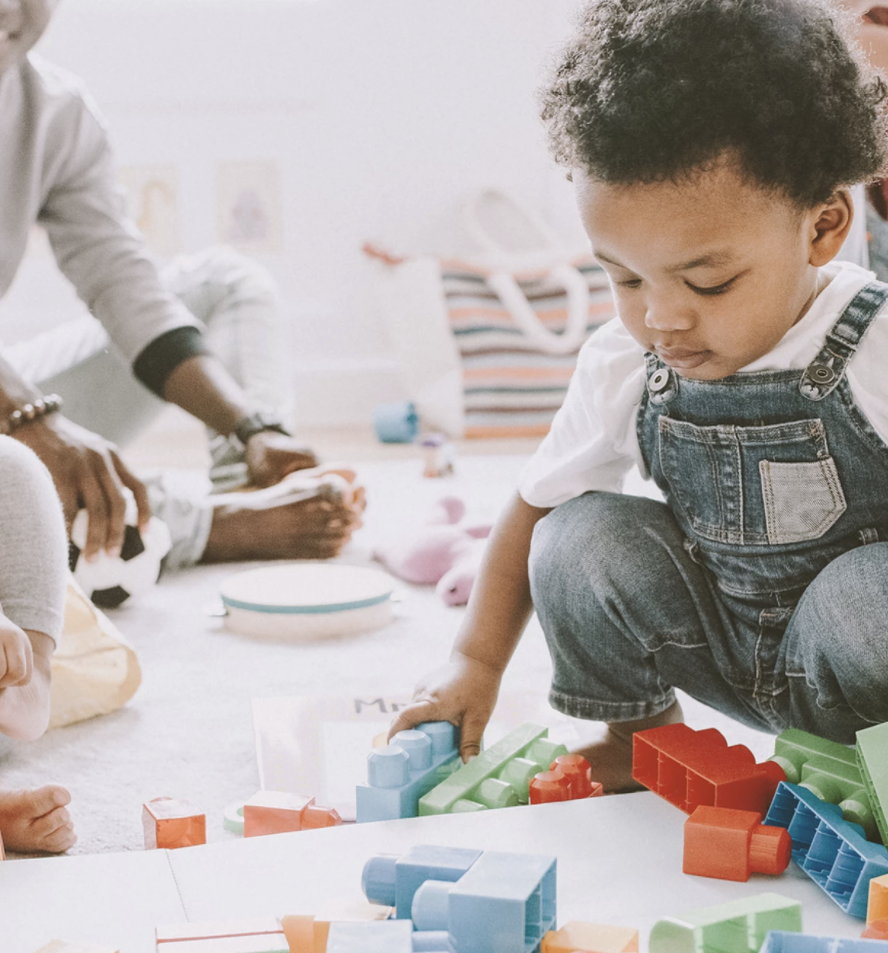 Toddlers Ages 12- 24 months
We at A Childs World understand that from birth on through the toddler years children are growing and developing at a rapid pace. Our program is therefore designed to not only interact with them but also to promote development in both their motor and perception skills. Most of all, we recognize that what they need, at this age, is nurturing and love.
The children have ample opportunity for tummy time, art, music, story time, and outdoor play that is both teacher and child-directed. We offer a warm and loving atmosphere that is conducive to learning.
Our teachers maintain individualized schedules for the toddlers because we know that every child grows and learns at a different pace unique to them. Because we participate in the USDA Food Program we are able to offer formula (Parents Choice, iron-fortified) at no additional charge upon parents' request, and pureed jar food until toddlers are developmentally ready to transition to solid foods. We welcome any mothers choosing to breastfeed their toddlers with a special quiet breastfeeding area.
We always place our toddlers on their backs to sleep until the toddlers can roll over on their own. This is to protect them from SIDS (Sudden Infant Death Syndrome).
All our teachers are first aid and CPR trained, trained in SIDS, and are required to attend professional workshops annually.
Two's & Three's
Starting around 24 months children begin to exhibit their own self-help skills. They begin potty training and show signs of (I can do it myself) attitude. We encourage that show of independence by offering many options of open-ended activities. Children are also beginning to form sentences to convey their wants and needs, which is why language development and conversation are so important. Through the use of stories, songs, puppets, and visual aids, the children gain language and pre-reading skills. Montessori methods and materials are introduced in these groups as well. These aids the children in perception and cognitive skills. Today's child will need to know and understand the use of technology and problem solving so we introduce the children to the world of technology at a young age. Independence is fostered through learning centers and creative playtimes such as morning circle time, open-ended art, science, and discovery, language, multicultural music, and outdoor play. Our goal is to foster independent confident children, that are happy and feel secure in their environment.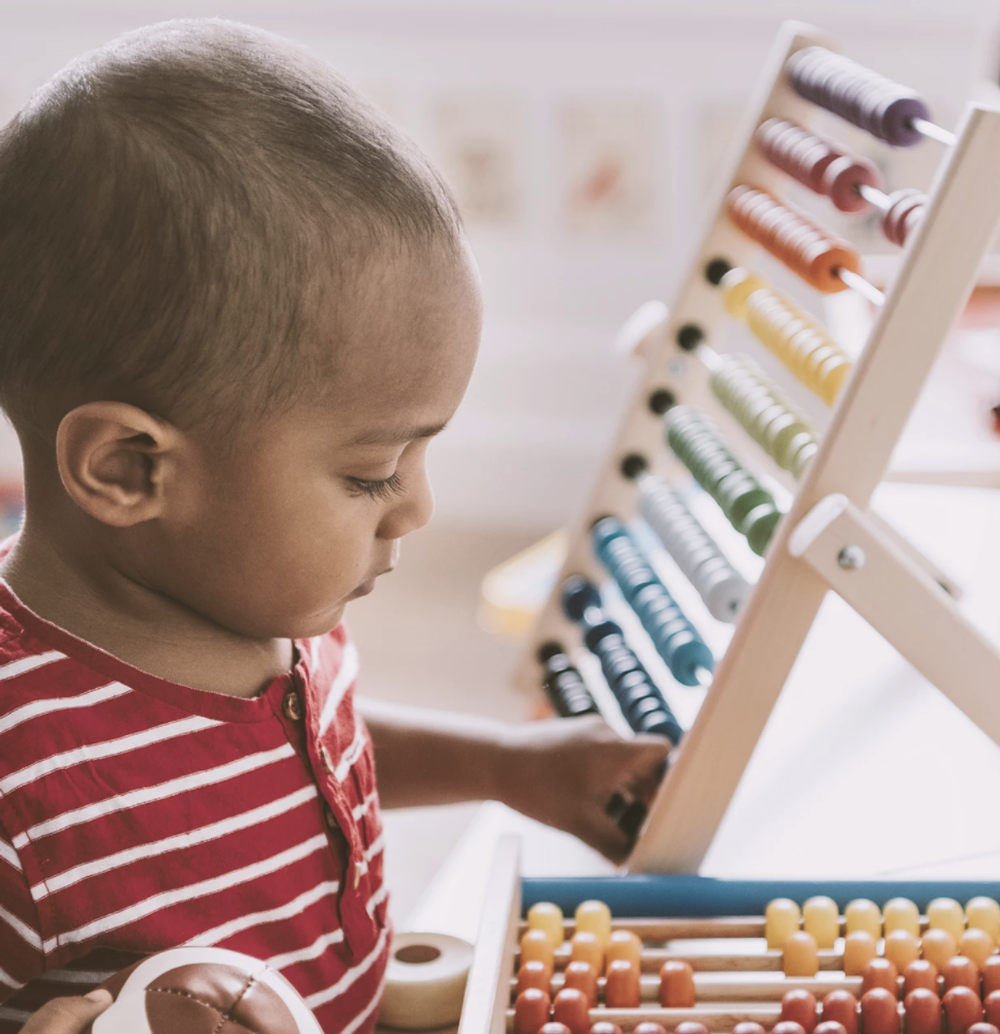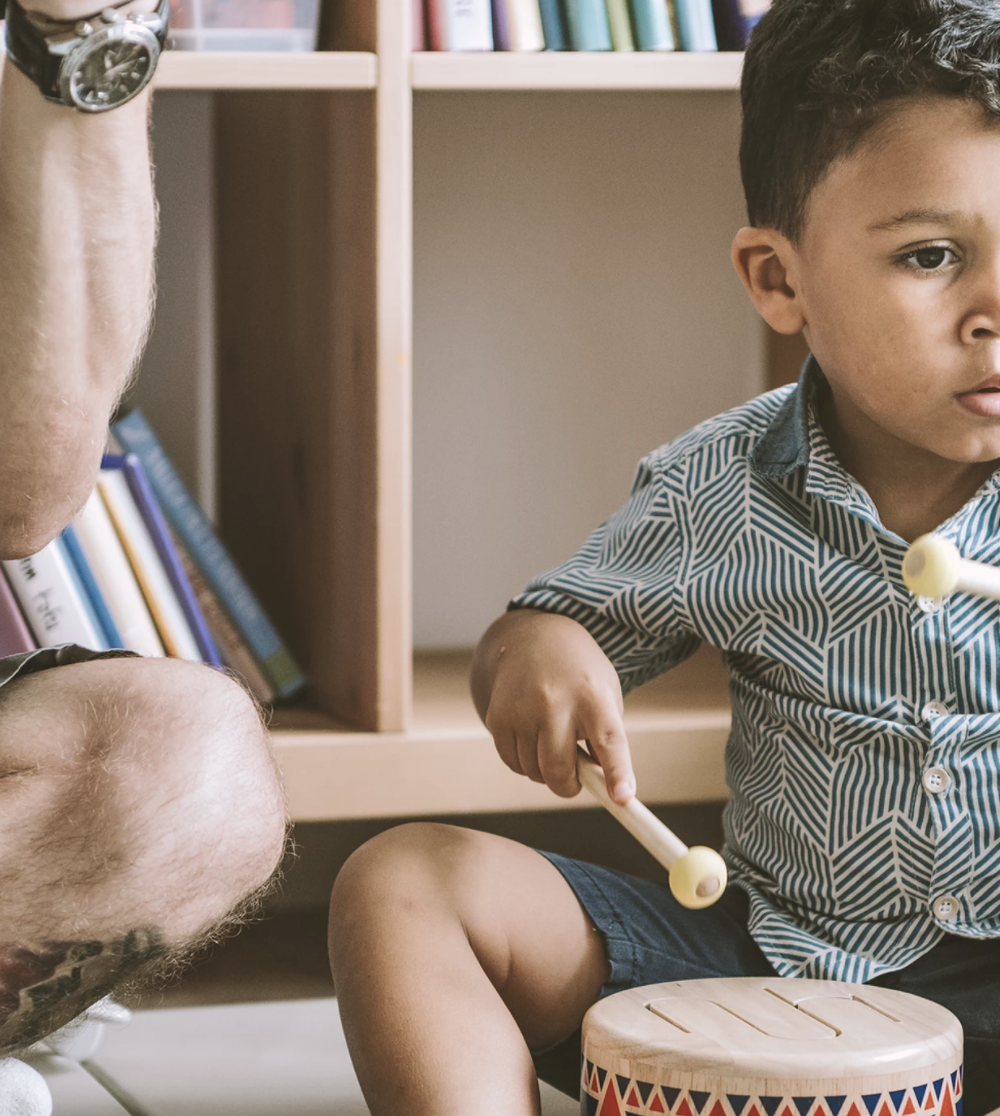 Pre-K & NC Pre-K
This is a critical time in a child's development. At this stage, children are displaying increasing signs of independence and self-sufficiency. They are also on the verge of transitioning to Kindergarten/Elementary school. Our program is designed to not only fully prepare them emotionally and academically for that transition, but also give them a competitive edge when they enter it. In fact, our children have consistently scored in the top 10 percent when entering Elementary school.
Our program includes pre-reading and writing skills enhanced through appropriate story time and language materials, letter recognition, and letter sounds and rhyming. Math skills are developed through opportunities in counting, number recognition, measuring, and shapes. We also recognize that technology is very important and easily acquired at this age. Creative art activities are also stressed as children begin to show individualism and self-expression. Our goal is to prepare the children both academically and emotionally for kindergarten and go forth with confidence in their education. At the end of each pre-school year, we invite our families for an exciting graduation celebration ceremony with a full cap and gown and an after-party to celebrate all of their achievements! This is just one of our many memorable events of the year!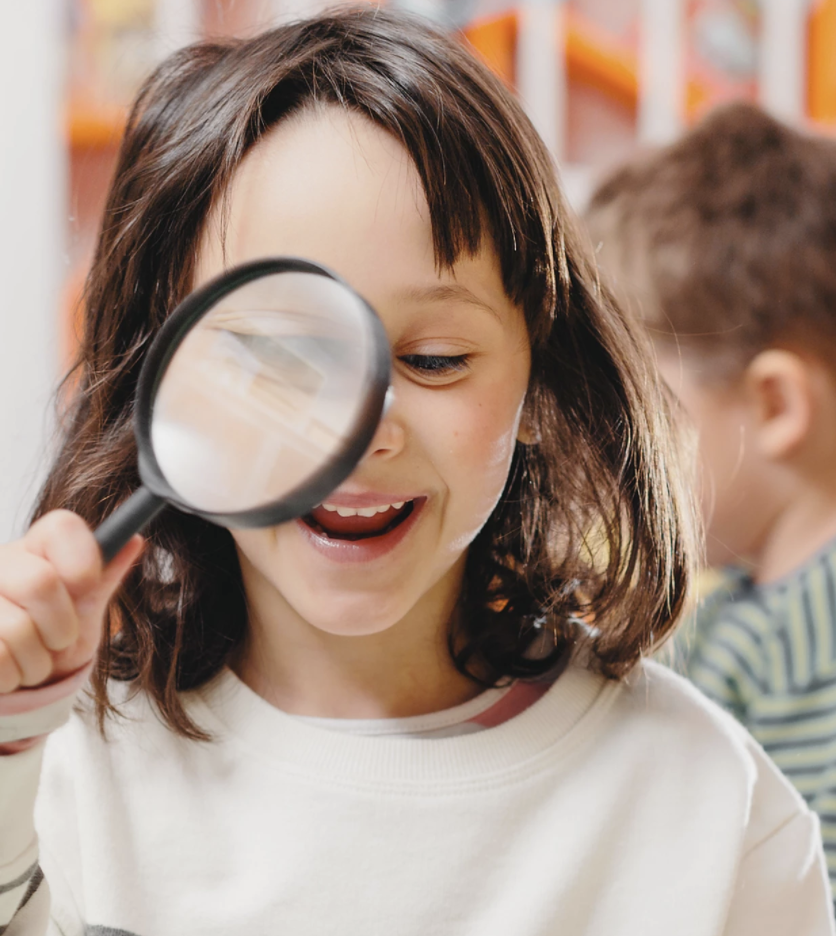 After School
This program is for children ages five to twelve years.
Between the ages of 5 and 12, the child's world expands outward from the family as relationships are formed with friends, teachers, coaches, caregivers, and others. Because their experiences are expanding, many factors can alter children's actions and impact how they learn to get along. Our program helps children learn how to work together and be supportive to their peers through planned engaging group activities. Though their day may be ending after school, the learning environment continues at our center. We offer both group and individual art activities, games, books for reading, and multicultural studies in music and culture. We also encourage outdoor play and offer homework assistance to those who need it.
Experienced and college-trained staff lead this program. All staff in this program are BSAC (Basic School – Age Care) certified for the Division of Child Development. All staff are first aid and CPR trained and attend professional workshops annually. Full daycare is offered on school holidays and teacher workdays.
We provide nutritious meals and snacks. We are a proud participant of the USDA food program!
We currently provide transportation from 5 local elementary schools and
we offer a summer camp program that provides educational and fun field trips to continue learning through the summer.